BI Engineer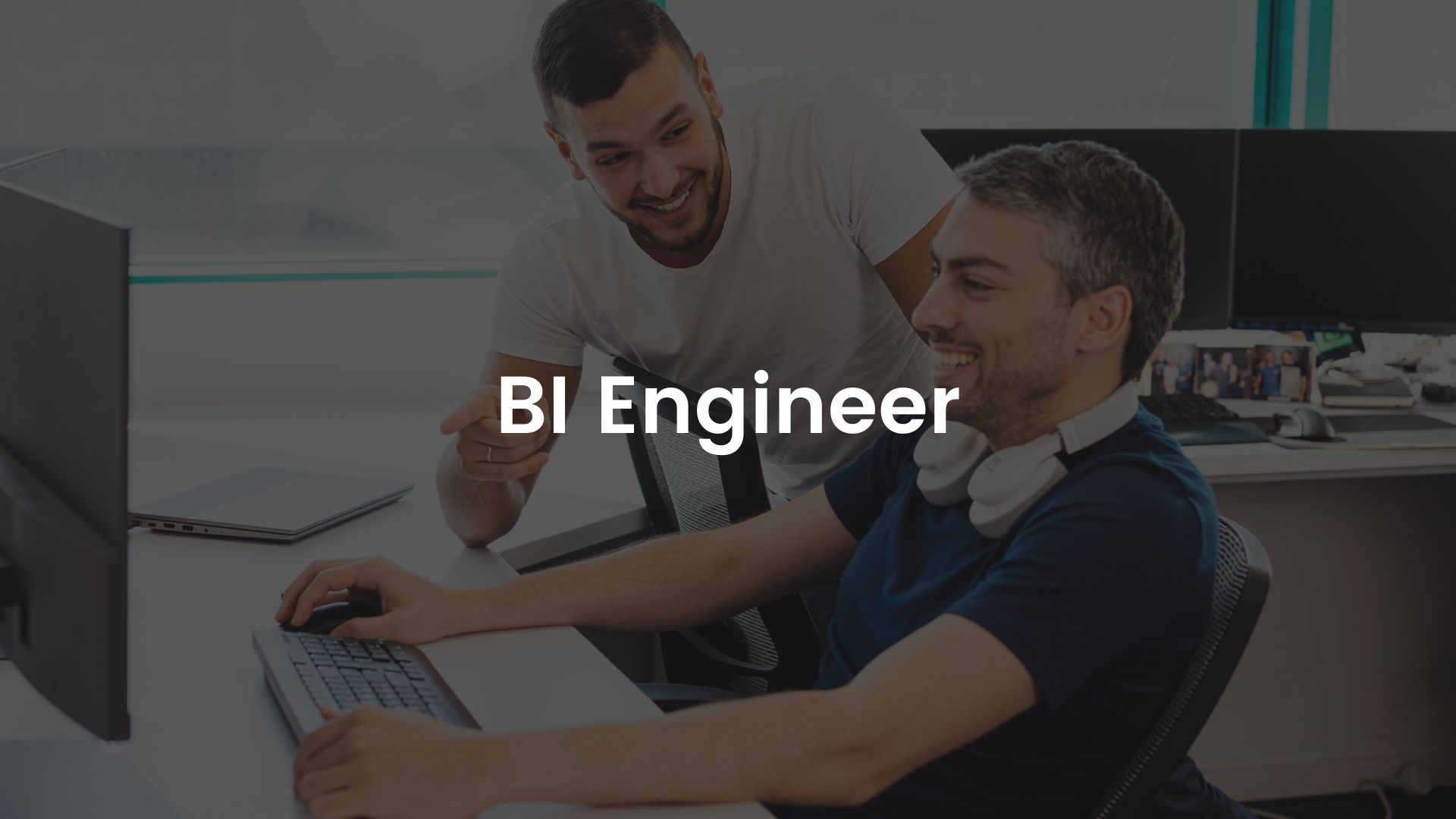 Job Details
BI Engineer
Description 
We are looking for a BI Engineer to join our technical teams in Haifa, Israel.
At WideOps, our dedicated team of cloud experts is committed to providing solution-driven technology to streamline business efficiency. We leverage our experience as a Google Cloud Premier Partner to offer 360° support for businesses of any scale.
Our Mission
By providing clients with top-tier resources, architecture, and expertise, our team seeks to build meaningful partnerships that ensure client success and growth. 
Responsibilities:
Build end-to-end data solutions by translating business requirements into smart data models, and creating complex ETL processes and data visualizations.
Extend data visualization solutions using Looker (building new resource integrations and models, dashboards, and model enhancements)
Collaborate with various teams (including operations, marketing, support, customer success) and management to define business requirements and translate them into effective data solutions, by building dashboards, reports, and visualizations that enable strategic decision making using creative data solutions.
Requirements:
Highly proficient and experienced in SQL and relational databases – A Must
Experience transforming data into visual insights and building dashboards in a BI platform (e.g. Looker, Power BI, Tableau) – A Big pro
or
Experience transforming data into visual insights and building dashboards in Looker
Experience with development practices – Agile, CI/CD, TDD
Experience with Google BigQuery
Experience with cloud infrastructures (GCP/AWS) – An Advantage
Excellent verbal and written English & Hebrew skills
Our offer
Highly competitive salary
Opportunities for career progression
A challenging pallet of projects and customer deployments
Working with state-of-the-art IT products and systems, including early Alpha and Beta features of Google Cloud Platform.
Open communication with the management team
Frequent training for both new and existing Google products and new features.
Additional Info:
Send us your CV in English and become part of WideOps team!
Only short-listed candidates will be contacted.
Confidentiality of all applications is assured!
Job Status: Open
Job Sectors: Development
Job Type: Full Time
Regions: Haifa | Israel
Location: MATAM, Advance Technology Center Building 30 Haifa, Israel