Sales Development Manager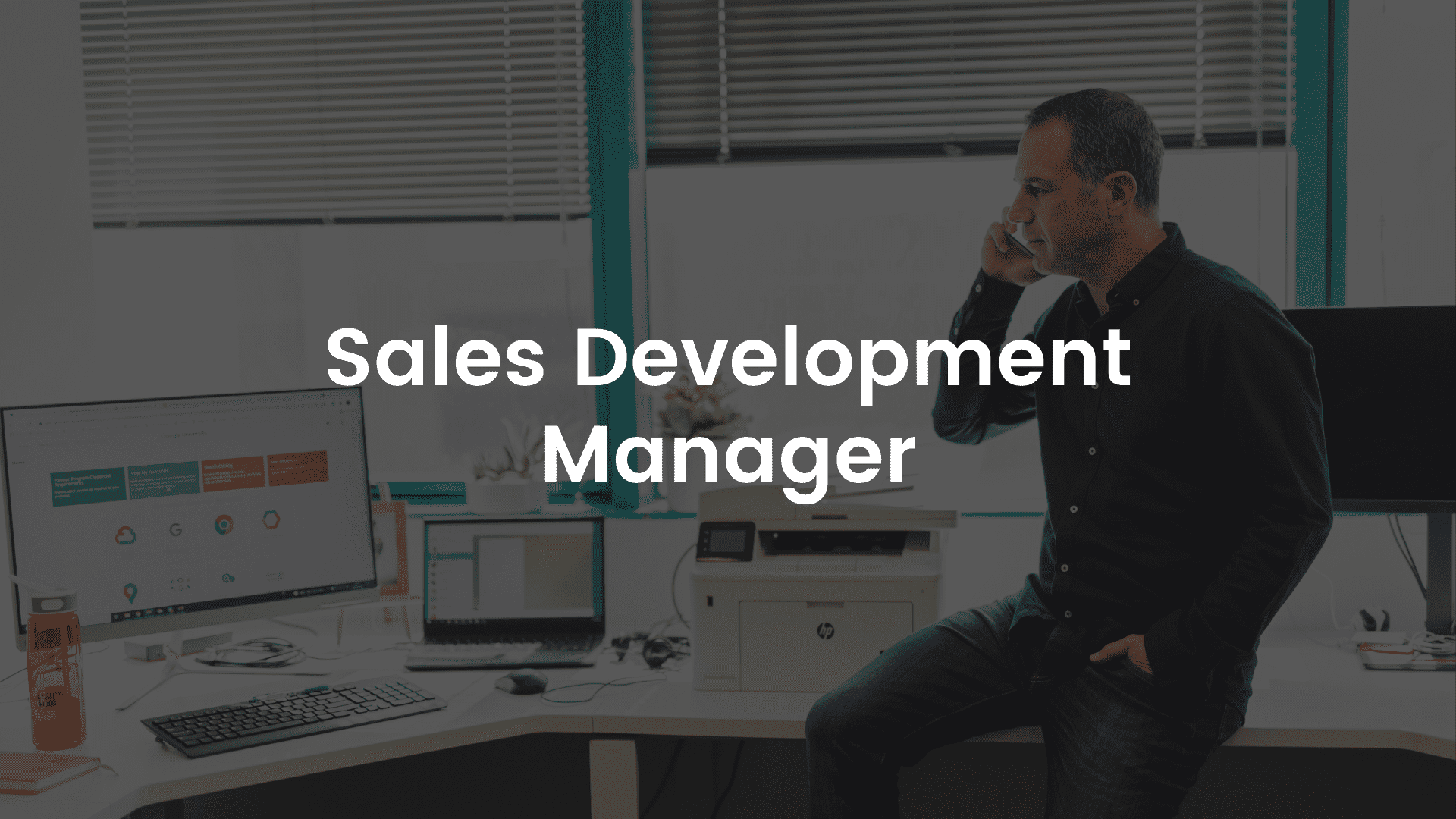 Job Details
We are looking for a highly motivated Sales Development Manager to join our sales team.
As a Sales Development Manager, you will be responsible for generating new leads, communicating with customers, understanding their needs and ensuring a smooth pre-sales process.
Responsibilities
Researching and qualifying new leads and referrals using LinkedIn, E-mail, Calls and various campaigns.
Making outbound calls to potential customers and following up.
Understanding customers' needs and identifying sales opportunities.
Staying updated about competing products and services.
Closing deals and onboarding new customers.
Responsible for Sales & Marketing operation using Google Cloud internal tools for partners
Requirements
3 year relevant experience:
Excellent conversation and cold lead calling skills.

Excellent verbal and written communications skills (English & Hebrew)

Ability to multitask, prioritize, and manage time efficiently.

Proficiency in Salesforce or similar CRM is an advantage.

Previous experience in an outbound sales call center or a related sales position.

Technical background.

Ability to achieve targets.

BA/BS degree or equivalent.
Send your CV to – [email protected]
Job Status: Open
Job Sectors: Sales
Job Type: Full Time
Regions: Haifa | Israel
Location: MATAM, Advanced Technology Center Haifa, Israel