About WideOps
Streamlined Cloud-Based Solutions for Businesses
At WideOps, our dedicated team of cloud experts is committed to providing solution-driven technology to streamline business efficiency. We leverage our experience as a Google Cloud Premier Partner and as an AWS Advanced Partner to offer 360° support for businesses of any scale.
Our Mission
By providing clients with top-tier resources, architecture, and expertise, our team seeks to build meaningful partnerships that ensure client success and growth.
Our Core Values
Our entire WideOps team takes an oath to support our partners by embodying the following core values:
Uncompromising Integrity - Providing transparent recommendations and support that's always in the best interest of our clients
Non-Complacency - Dedicating ourselves to lifelong learning, ensuring that our clients are always up-to-date on the latest and most effective technology
Quality Assurance - Meeting high-caliber business requests and needs with cost-effective cloud solutions that optimize efficiency
Dedicated Service - Supporting clients with friendly communication while working through projects until we meet and exceed expectations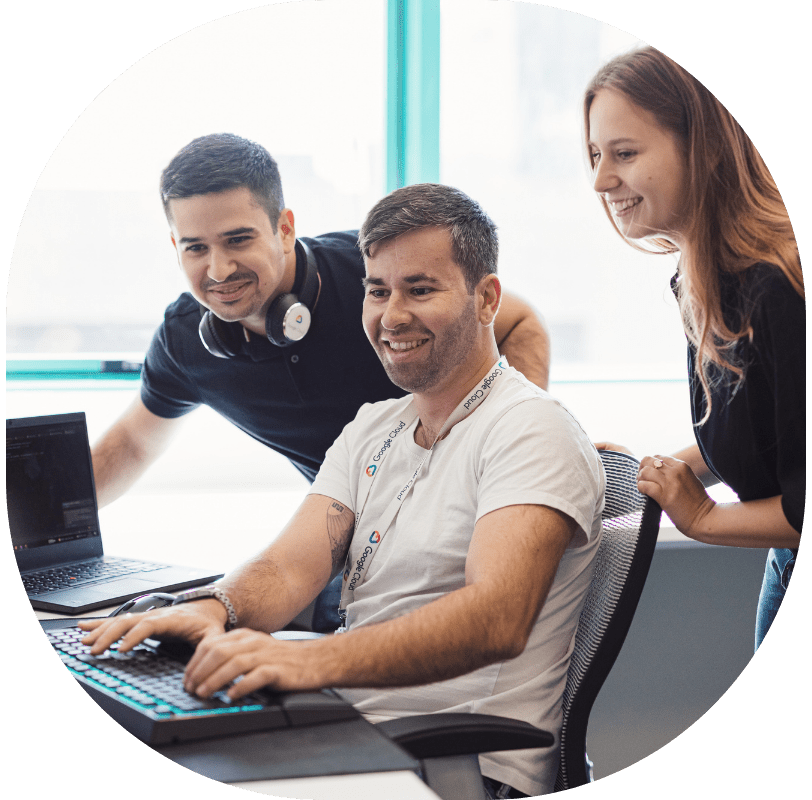 Advantage
The WideOps Advantage
We use our Google Cloud, AWS, and Cloudflare partnerships to maintain our lead at the forefront of cloud technology, keeping client architecture and systems current with the latest tech advancements. In turn, we provide startups, small to medium businesses, and enterprises alike with unparalleled scalability, flexibility, and automation to maximize efficiency. Our solutions span virtually every industry, including Technology, FinTech, Healthcare & Life Sciences, Entertainment & Media, Gaming, and Government Operations.
Getting Started
If you're ready to give your business a global edge by partnering with an industry leader in cloud integration, get in touch with our dedicated support staff at WideOps today. Let's discover how we can optimize your business processes, together.