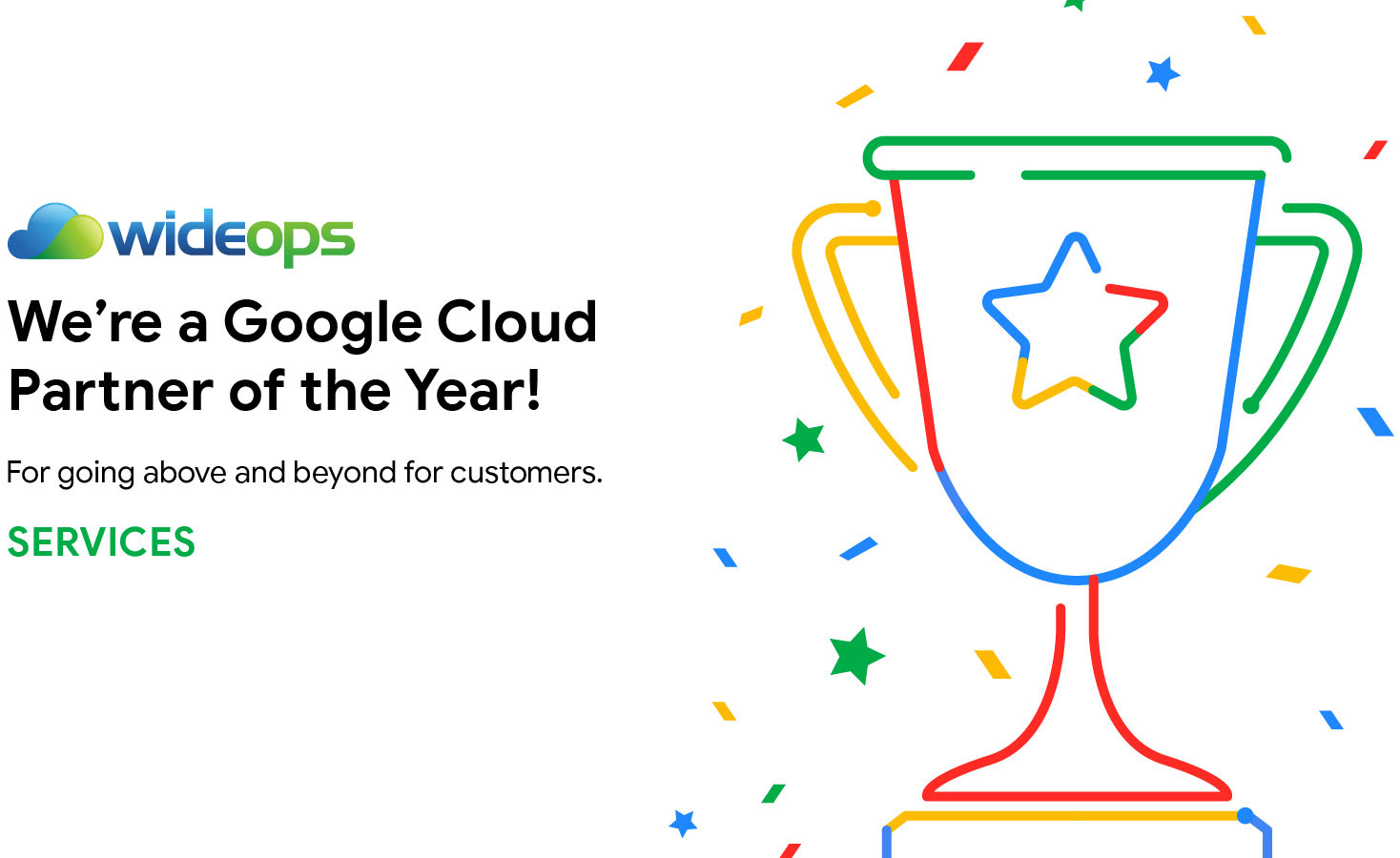 WideOps, a trailblazer in the world of cloud computing, is thrilled and honoured to receive the 2023 Google Cloud Partner of the Year Award for Services in Israel.
WideOps has been recognized for its impressive achievements in the Google Cloud ecosystem, offering joint customers an opportunity to leverage the full potential of cloud computing to drive digital transformation, enhance scalability, and fortify cybersecurity measures. Their innovative solutions and customer-centric approach continue to drive remarkable growth for their customers, facilitating essential market expansion.
"Google Cloud's partner awards recognize the significant impact and customer success that our partners have driven over the past year," said Kevin Ichhpurani, Corporate Vice President, Global Ecosystem and Channels at Google Cloud. "We're delighted to recognize WideOps as a 2023 Google Cloud Partner Award winner, and look forward to a continued strong partnership in support of our mutual customers."
WideOps has been providing solution-driven technology to streamline business efficiency for years, setting new standards in the field of cloud solutions. From hands-on workshops to complex digital transformation projects, WideOps showcased an exemplary approach toward utilising Google Cloud's advanced capabilities. These projects led to tangible enhancements in productivity, cost-efficiency, and cybersecurity for their clients, significantly contributing to their overall business growth and this award win.

About WideOps LTD
As a pioneering provider of cloud computing services and solutions, WideOps specialises in harnessing Google Cloud's state-of-the-art technologies to help businesses innovate, scale, and stay ahead in the digital era. This dedication has positioned WideOps as the partner of choice for businesses across various sectors, seeking to navigate the complexities of today's digital landscape.