Sales manager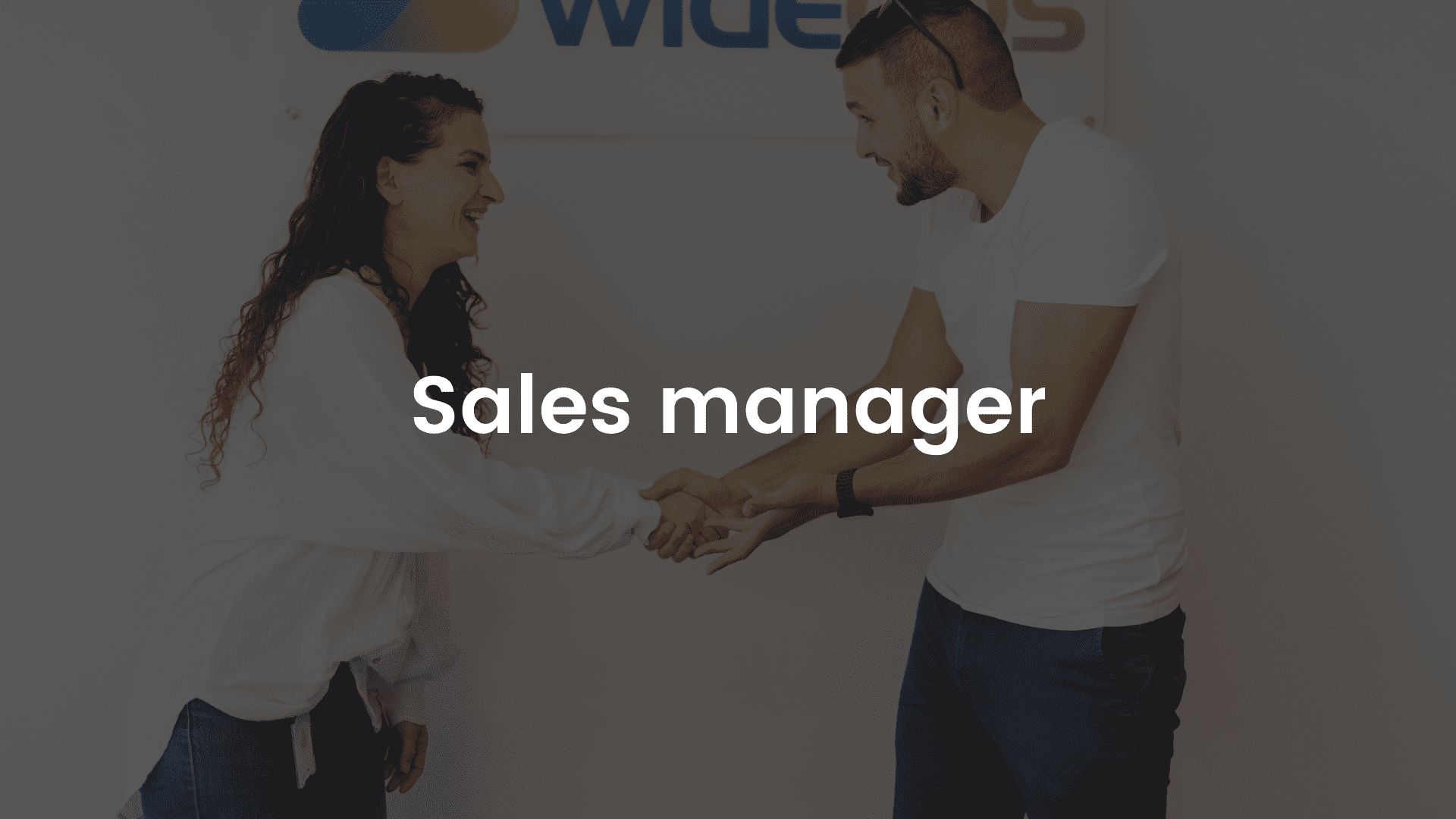 Job Details
Qualifications
5+ years of relevant experience:
Direct client sales/management.

Experience with Cloud technology – A big pro!

Understanding of Big Data landscape and Business Intelligence technologies, as well as knowledge of how various cloud technologies (PaaS and IaaS) work together to drive deeper technology adoption within the existing large account base.

Demonstrated ability to achieve strategic goals in a fast-paced environment.

Ability to engage with both developer audiences as well as C-level IT and business leaders.

Bachelor's degree or equivalent practical experience.

Ability to speak and write in Hebrew and English fluently
Responsibilities
Engage with prospect organizations to position Cloud solutions through strategic value-based solution proposals, references, and analyst data.

Work with Vendor account teams to develop and drive pipeline, providing additional guidance.

Serve as the primary customer contact during bid submission, pilot test, legal review, and procurement. Keep records of customer interactions and provide quarterly projections.

Building and cultivating lasting relationships.

Build a pipeline of customers within selected verticals.

Leverage WideOps Engineering and Marketing resources, and provide input on current collateral materials and ideas on how to improve them.
If you are a skilled, ambitious, and proactive individual who is looking to greatly expand your personal knowledge while making a real difference – We are looking for you!
Additional Info:
If work - life balance is important to you
You are an ambitious and proactive individual.
Job Status: Open
Job Sectors: Sales
Job Type: Full Time, Hybrid
Regions: Haifa | Israel
Location: MATAM, Advanced Technology Center Haifa, Israel