Senior DevOps Engineer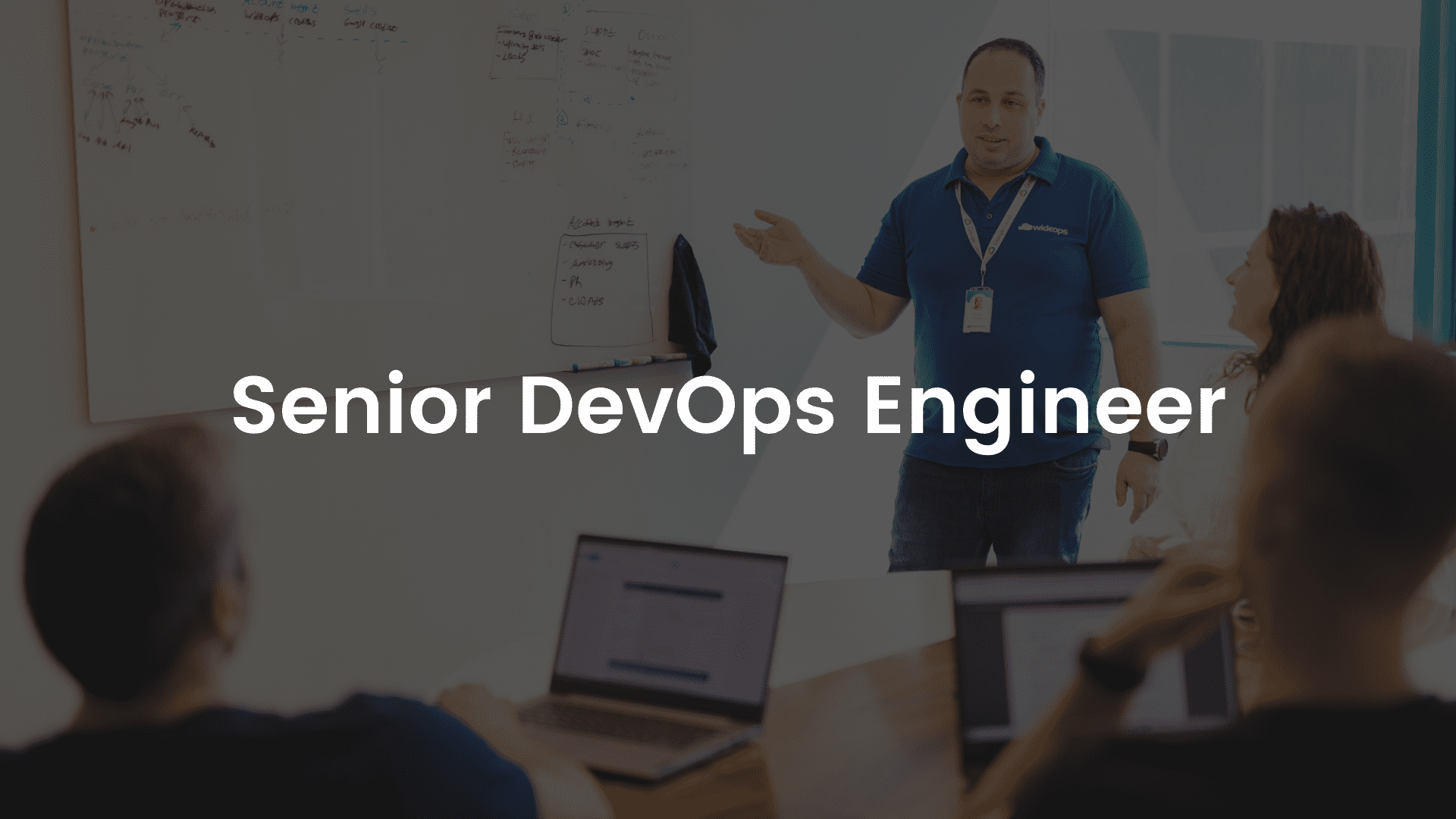 Job Details
Who are we?
WideOps was established in 2013 and is already a leading Google Cloud Premier Partner, proficient in all Google Cloud Platform products and services. We have a proven track record of delivering state of the art solutions for our customers. They come from all industry verticals and sizes – from startups to very large global enterprises.
What are we looking for?
We are looking for DevOps Engineers to join our technical teams in Sofia, Bulgaria and Haifa, Israel. By joining WideOps you become part of a team tackling numerous different architectures and customer deployments from various industry sectors. Due to the volume and diversity of the job's responsibilities, we can guarantee that you will not be stuck on doing the same tasks over and over again.
If you are a skilled, ambitious and proactive individual who is looking to greatly expand your personal knowledge while making a real difference, then we want you to apply and join our team of cloud superstars.
Our requirements
At least 4 years of hands on Linux administration experience.
At least 2 years of hands on Windows administration experience.
Strong understanding of networking concepts.
Experience with the following:
· Strong Knowledge of Bash Scripting
· Apache\Nginx configuration
· MySQL\Postgres deployment and advanced configuration.
· Jenkins\Chef configuration.
· MSSQL deployment and management.
· Strong understanding of SQL concepts.
· Public Cloud: AWS\GCP\Azure is a big pro.
· Software development background is a pro.
Excellent verbal and written English skills
Our offer
Highly competitive salary
Opportunities for career progression
A challenging pallet of projects and customer deployments
Working with state-of-the-art IT products and systems, including early Alpha and Beta features of Google Cloud Platform.
Open communication with the management team
Frequent trainings for both new and existing Google products and features
Each new employee will be enrolled for Google technical trainings and certified for at least one of the following specializations:
Associate Cloud Engineer
Professional Cloud Architect;
Professional Data Engineer
Professional Cloud Developer
G Suite
Additional Info:
Send us your CV in English and become part of WideOps team!
Only short-listed candidates will be contacted.
Confidentiality of all applications is assured!
Job Status: Open
Job Sectors: Development
Job Type: Full Time
Regions: Haifa | Israel
Location: MATAM, Advance Technology Center Building 30 Haifa, Israel
Apply Now